Systematic

Security

Admiral utilizes modern training and tracking technology to systematically ensure our associates execute our post orders. We expect all guards to act with the utmost integrity and discretion delivering the appropriate service for your patrons, guests and users.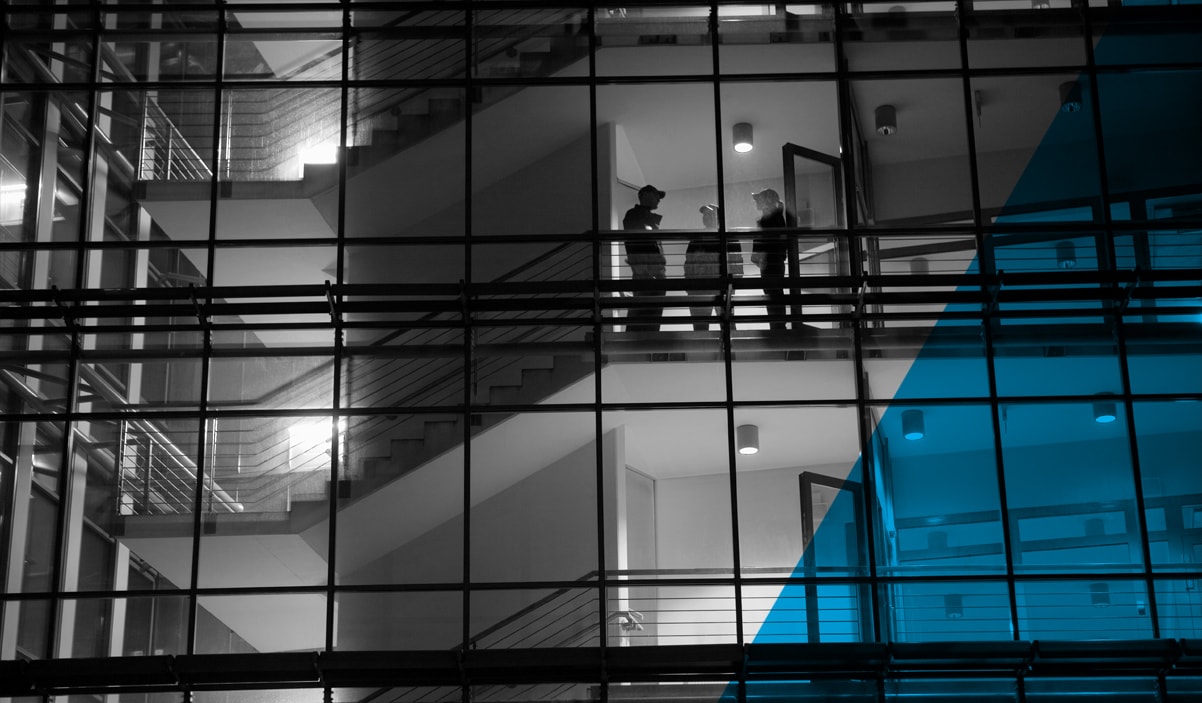 Working Together

Works Best
We work with your team to ensure the right solutions for your business throughout our relationship. By establishing a rhythm of proactive communication between Admiral and your company, we guarantee our operations and staff evolve with your needs and keep you secure.
Securing The
Facts
We are your eyes and ears. Through our customized guard information system, we deliver tailored, infomative reports that detail the events taking place at your facility. These simple but comprehensive updates allow you to keep your finger on the pulse of your business.
Checkpoint Tour System
Real-time tracking for every checkpoint scanned on guard tours and immediate notification of unusual activity to your dashboard, SMS, or email.
Incident Reports
Customized and searchable activity and incident reports including pictures and signatures for validation. Reports are delivered immediately or on a schedule based on priority and your needs.
GPS Tracking
Real-time GPS management of the entire remote workforce, and verified activity tracking for investigation and time keeping.
Post Order Management
We keep our staff informed about unique policies and protocols at each location they serve - Post orders are accessible on mobile devices and relevant to the guard's location.
Customized For Each Client
We provide a suite of tools to support your unique operation, including reports built around the data you need for your business and peace of mind.
Parking Enforcement
We offer customized enforcement options to ensure that only parkers you want on your property park on your property. We have a number of enforcement options including booting, citations and towing. In most cases we will even pay for the signs on your property.
In The Company Of

Professionals
We are in the business of providing people to secure your assets, so we have developed core systems that ensure we get and keep the best people. At Admiral we want our associates to grow and be recognized for their dedication to service and commitment to client relationships. We have a multi-level system of reward that recognizes our guards for the performance that matters most for our clients.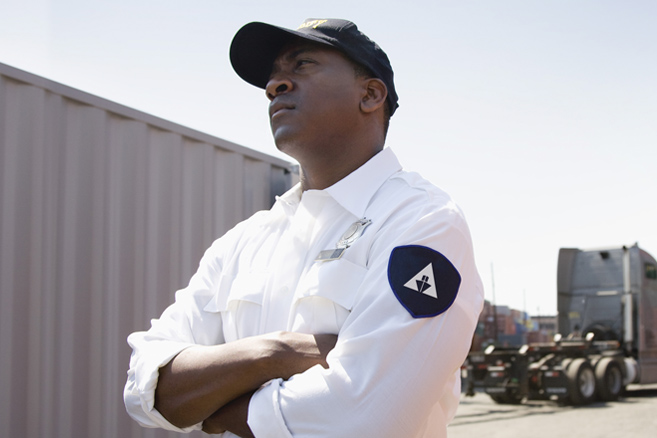 Verticals
Maritime
Healthcare
Residential
Commercial & Industrial Property
Education
Private Events
Conventions & Meetings
Film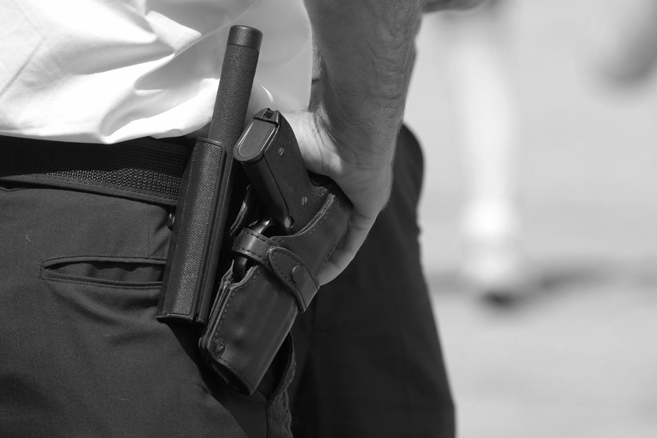 Services
Access & Perimeter Control
Building Conciege & Protection Services
Security Guard Patrols
Parking Enforcement
Special Event Staffing & Security
24x7 Monitoring & Response
Security Risk Assessment
TWIC Escorting
U.S. Marshal & Substitute Custodian
A Higher Level Of Officer

Our 3t System
▲
---
Transparency
We constantly monitor progress and effort to improve capabilites. Some of the ways we measure our growth:
Client Feedback
Supervisor Feedback
Reporting & Information Generation
Random Post Assessments
▲
---
Training
We invest in our guards, preparing them for any situation. Some of the training our staff receives:
Driver Safety
Report Writing
Emergency Response
First Aid / CPR
Responsible Use of Force
Customer Service
▲
---
Tenure
Our team members are rewarded for the years invested.
Our Team
James M. Huger
Chief Executive Officer
Email
Larry Poole
General Manager
Admiral Security
Email
Christopher Lawson
General Manager
Admiral Enforcement
Email
Offices
New Orleans, LA (Headquarters)
1010 Common Street, Suite 2970
New Orleans, LA 70112
(504) 831 1407
Mobile, Al
305D N. Joachim Street
Mobile, AL 36603
(251) 725 6018